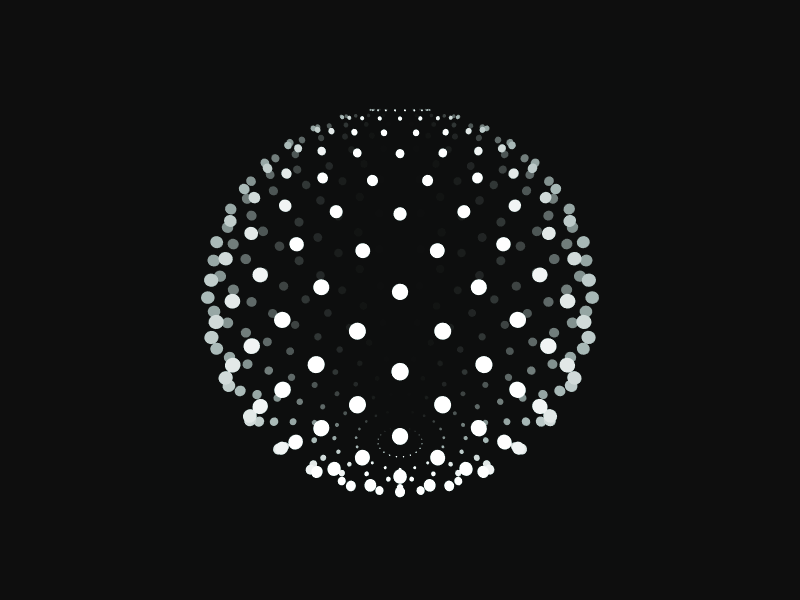 This GIF I found was designed by Dave Whyte in 2015. Check out his Dribble account.
With this GIF I like how simple the design is but how complex it looks. When I break this GIF down I see a layer in the front that are all the same size dots. I also like that as they fade they go from white to grey to white. Then in the back you can see smaller white dots that do the same thing. And I also noticed the circles in the back bottom and top of the circle are fading and getting smaller and then eventually disappear. And one last thing I noticed was that the dots fade at different times then each other making it look like the full circle is rotating. I really love this design!
I am a last semester Senior studying advertising and visual media in communications. My passions include photography, designing in Adobe programs, and hiking in the great outdoors.
Latest posts by KyleeEgbert (see all)